About Us
Aquaread are a multi-award winning British manufacturing company
Aquaread are a multi-award winning, privately owned, British design and manufacturing company with a head office and manufacturing in Broadstairs, UK and a sales office in Singapore.
Aquaread is now over ten years old and has grown rapidly in the UK and globally with over 50 dealers.
Our concentrated team consists of highly skilled individuals from various backgrounds such as engineering, innovative product design, production, management, scientific research and software design. Our focus and vast skill set has enabled us to develop and successfully market an ever increasing range of highly precise water testing instruments.
Our range now includes multiple water quality monitoring packages for both portable and permanent applications, water level loggers both absolute and vented and now including a conductivity variant. All of our products are 100% designed and manufactured in house.
We work actively in the surface water, ground water and waste water sectors globally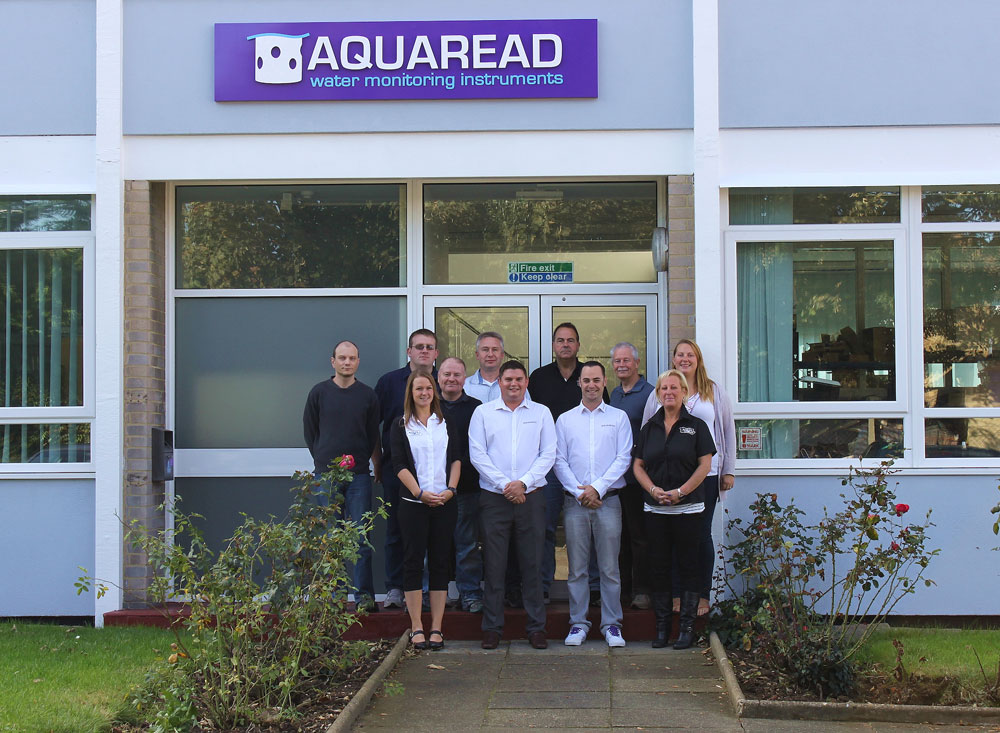 The Aquaread team pictured above
All change with expanded premises and new web site
It's all change for us as we have recently expanded our premises to grow our production facility. Coinciding with the expansion is the launch of our new website.
This new website features our trade mark purple and blue colour scheme throughout and holds a vast amount of information. The site includes video demonstrations of every product, data sheets for all the products, a useful cart quotation section and detailed descriptions of all of the parameters that can be measured.
MD Craig Harrison says: "The expansion to the building has really given the team a big boost. With the extra space it allows us to continue to grow and keep up with the increasing customer demand, it really is a new chapter in Aquaread's success.