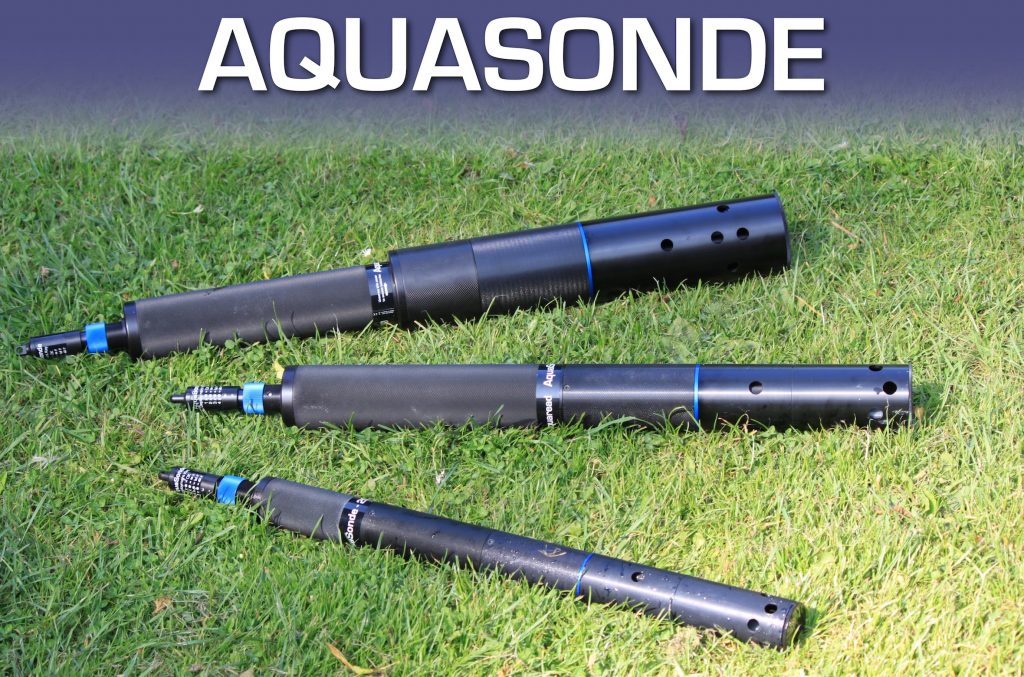 One of the most common questions we get asked at Aquaread is what the key differences between your Aquaprobe (AP) and Aquasonde (AS) models. In truth the systems use the same sensors, however there is a key difference in their intended use, and how they are primarily designed to monitor water quality.
Designed for unattended monitoring
Unlike the Aquaprobe models, the Aquasonde has been primarily designed for application where the probe will be left unattended to record and store water quality data. The Aquasonde, comes as standard with both an internal data logger and battery compartment. This means that the sonde can be deployed underwater without any cables or accessories out of the water. This has many advantages, especially if you are installing a device into a location where theft or vandalism may be an issue. It is also good for application which may be prone to flooding as there are no parts outside of the water which could be affected by submersion.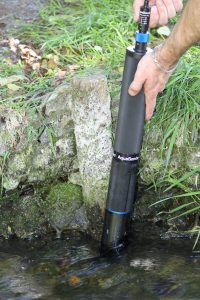 Quick Deployment
Each Aquasonde is offered with a device called a Quick Deploy Key. The key is designed to be connected to the Aquasonde at the point of deployment, sealing the connector on the probe and then automatically starting the logging regime. At the time of connection, the Quick Deploy Key also performs a health, battery and memory condition check, providing peace of mind that your Aquasonde is functioning and recording correctly as you deploy. Picture right: Quick Deploy Key being used as the sonde is deployed.
Same levels of accuracy
The Aquasonde is offered in three variations. These are the AS-2000, AS-5000 and AS-7000. All models are provided with our standard parameters which includes pH, ORP, conductivity, TDS, salinity, SSG, optical dissolved oxygen, temperature, and depth. The difference however is the size, the number of auxiliary ports available on the probes and the presence of a self-cleaning system: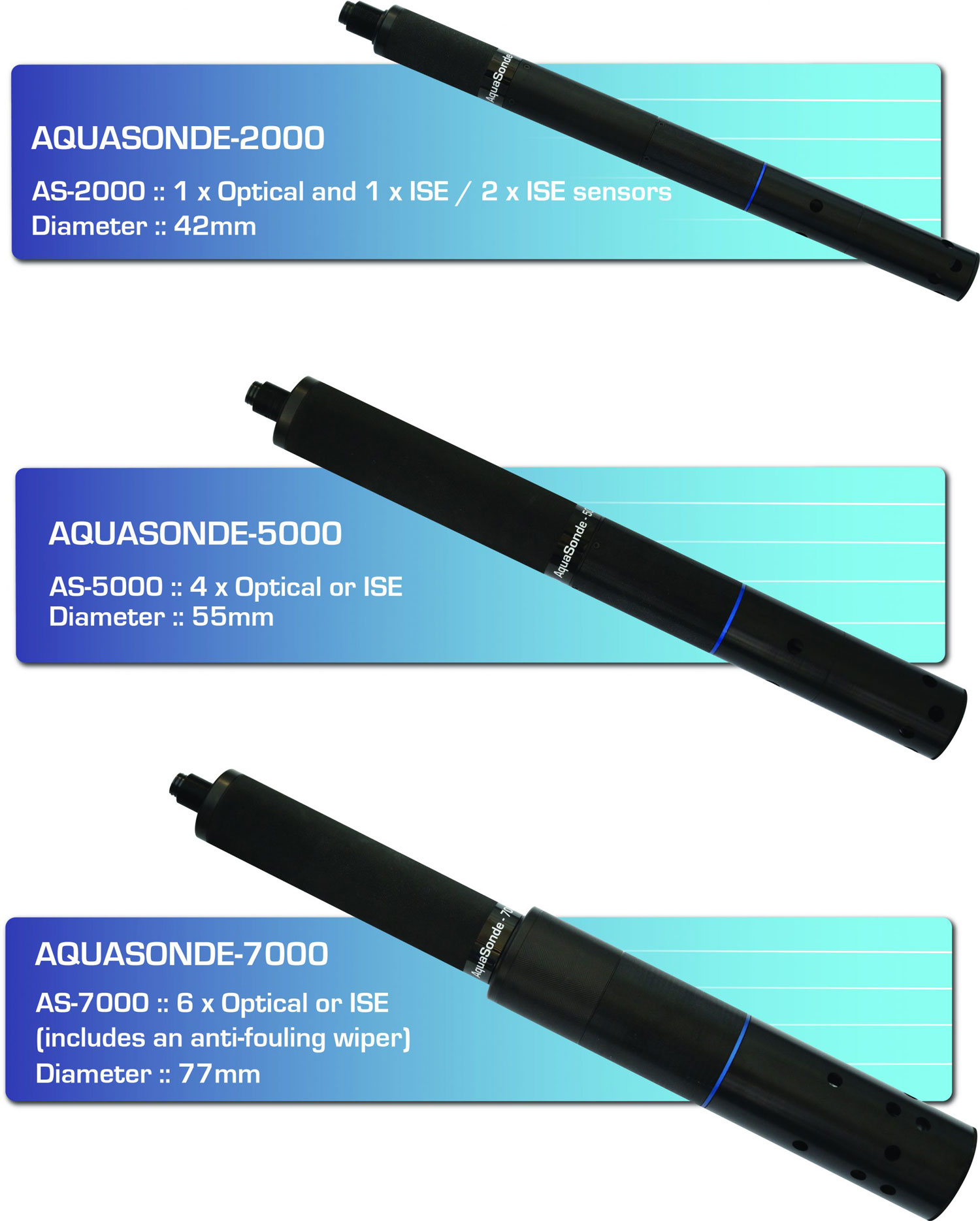 As an option we do also offer a vented cable and hub option to provide barometric compensation for both the Dissolved Oxygen and depth sensors.
Which Aquasonde is right for my application?
So, you want to measure our standard parameters but want to also measure turbidity? The AS-2000 is the best option for me, right? Not necessarily, your decision can really depend on the amount of time you can allow for maintenance. If you select an AS-2000 with a turbidity sensor it is recommended to regularly clean the sensor to ensure reliable and accurate readings. If, however the potential for fouling is high, our recommendation would be the AS-7000. With its anti-fouling wiper, the unit will ensure that sensors are regularly cleaned and kept free from sediment or algal growth building up, which can hinder your measurement accuracy.
Watch this space however, as we have a new product coming to the Aquasonde range shortly….
 For further information please feel free to contact our sales team – info@aquaread.com / +44 (0) 1843 600 030